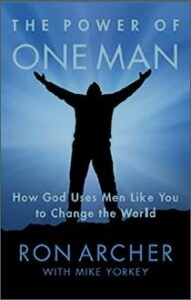 As a parent raising boys in today's America we struggle with helping them find their way to manhood to be the leaders and spiritual influences that God has called him to be.   
Dr. Ron Archer—pastor, speaker, and author join Pastors Dave Carl and Nathan Kocurek in this Parenting Pathway Podcast to talk about his new book The Power of One Man: How God Uses Men Like You to Change the World. This conversation looks at how one ordinary man, husband, father, son can change the world. Boldly changing direction and following Christ, he can make a difference in his home, community, and church, just as God has called him to do.
The statistics are staggering, according to the U.S. Census Bureau, 18.3 million children, 1 in 4, live without a biological, step, or adoptive father in the home.* With this in mind,  how will so many boys know what a Godly man looks like? Ron shares his personal stories of growing up in a home with his father in jail and mom raising him alone, and the impact God had in changing the direction of his life and future generations.
The Power of One Man was written to show men how significant they are, how valuable they are, and how important they are to God. One man can make a difference. All it takes is for them to say, 'Yes, Lord, here I am,' and miracles are unleashed upon earth.
You can learn more about Ron at his website: ronarcher.org and this book where ever you buys books.
*Statistics fatherhood in America – National Fatherhood Initiative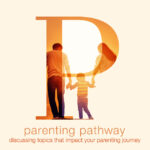 You can learn more about raising boys to be Christian men in our three part series
Parenting Pathway Podcast: Raising Boys to be Christian Men- Part One.
Podcast: Play in new window | Download
Subscribe: Apple Podcasts | RSS