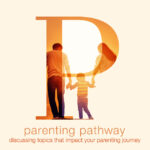 This week on our Parenting Pathway Podcast, Pastors Dave Carl and Nathan Kocurek are stepping into the topic of failure in our kids' lives. The very nature of children growing is a process of failing and learning from it. Whether they are a toddler learning to walk or a teen learning to drive, each life experience requires the fine tuning of their skills. Failing is a natural part of the learning process, but allowing our kids to fail, and watching them work through the consequences of that failure, is significantly more painful for parents than if we endured the failure ourselves. And there is this issue to consider as parents: Are we preventing our kids' failure for their good or to spare ourselves from the pain of watching them flounder?  
What do we want most for our kids?
The place we need to start is by defining success. What are we hoping for our kids? How are they designed by God, and what natural talents do they have? If you can answer these questions, then you can put success, failure, and learning from life experiences in perspective. We want our kids to feel the freedom to fail. This freedom creates a willingness to try new things, experience uncomfortable situations, and rise to new challenges.
Why is failure important?
In Romans, Paul talks about how life's challenges can produce suffering, endurance, character, and hope, and that all four are connected. Enduring despite failure is key in developing strong character.
"More than that, we rejoice in our sufferings, knowing that suffering produces endurance, and endurance produces character, and character produces hope, and hope does not put us to shame, because God's love has been poured into our hearts through the Holy Spirit who has been given to us."—Romans 5:3-5
In this podcast episode, Dave and Nathan unpack why parents are resistant to allowing our kids to fail, why failure is important in kids' lives, and how to help our kids boldly pursue opportunities and success.
This is when parenting is no fun . . . Learning when to back off, when to push forward, and how to step out of the way when you see the train wreck coming is no fun at all!
Additional Resources
Running Scared: Fear, Worry, and the God of Rest – by Edward T. Walsh, New Growth Press, 2007
Parenting Pathway – A Father's Advice for Raising Achievers
Podcast: Play in new window | Download
Subscribe: Apple Podcasts | RSS