Here in North Texas, we are in the waning days of our summer vacation. In three-ish weeks, our kids will be heading back to school or kick off their homeschool programs. As a parent near the end of summer, you are in one of two camps: 1) You have done everything "summer" you can do and are ready to bring the rhythm of a regular schedule back, or 2) You are so enjoying summer that you want it to last for months. Either way, making an effort to share a few final moments with your spouse and family this summer can put a bow on the season and provide moments you will want to remember for a lifetime.
Sharing Moments with Your Spouse
Here are some end-of-summer ideas to help you connect with your spouse and share some time before the back to school schedule eats up all your time and energy: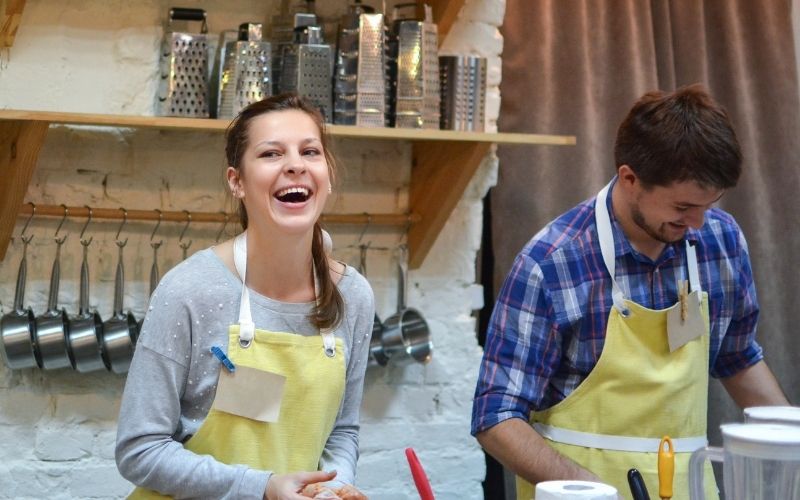 Plan a Paint with Bob Ross Evening: There is something so chill about Bob Ross. When I hear his voice in the background, my heart rate slows and my shoulders start to drop. There is a short list of supplies needed to get started, and you can choose from many of his videos on YouTube or borrow the DVDs from your library. Here is a great blog post samaradrake.com

with tips to host your own painting evening at home.

Take a Cooking Class: Classes are offered at most Whole Foods, Central Market, and Sur La Table stores at very reasonable rates and usually include instruction for 8 to 12 people, cooking supplies, food, and beverages. It's a great night to learn something new and indulge with something other than mac and cheese or chicken nuggets.
Try out an Upmarket Fitness Facility Together: If you and your spouse are into fitness and enjoy working out together, try out a fancy gym together. Most places will allow you to either purchase a single workout or a one-week trial membership. You can take a class, use the equipment, even swim in the pool or lounge in the hot tub at a fun place you would not normally use.
Play Mini Golf: If it has been years since you hit the links, this fun blast-from-the-past might be just what you need to bring back the giggles and have fun together.
Play Hookie Together: In the middle of the week, skip out of work or home and go to an afternoon movie, wander the mall together, tour the local kids' museum without your kids, or play ALL the video games at an arcade restaurant like Dave and Busters.
Watch the Sunset Together: On one of the last nights of your summer, make plans to go to a little out-of-the-way place, spread a blanket on the hood of your car, and settle in to watch the sun slowly slip out of sight. Hang out a little longer and watch the stars come out. Slowing down together can be the greatest moment of your whole summer
Sharing Moments with Your Family
Here are a few ideas to wrap up your summer with your family, whether it was a summer filled with adventure and excitement or lots of rest and reading time. Learning to pause and reflect is a valuable skill for long-term emotional development.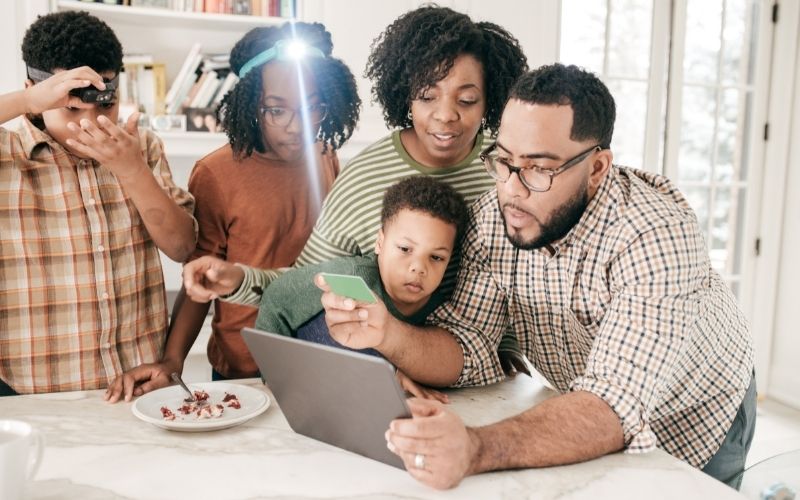 Make a Summer 2021 Picture Book: Use an online tool like Shutterfly or Mixbox.com and have everyone load all their summer photos from their phones and tablets to the same project. As a family, sort through them and build your photo book together. It's a fun way to share and remember the summer together. Then when the book arrives in a couple weeks, you can go through it again and share more stories.
Plan Next Summer's Vacation Together: Get a map, set some guidelines on distance and pricing, and start to plan next year's vacation options. Use online resources such as the Flounders Family to think outside your normal travel pattern. If you always go to the same beach, use this time to book the perfect AirB&B for next summer.
Have an End-of-Summer Dinner Celebration at a Theme Restaurant: These restaurants, such as Rainforest Cafe, typically seem a little cheesy to adults, but kids love the magical nature of these places, and they offer an immersive experience that is a stretch from our normal drive thru and take-out resturants.
Camp in the Family Room: When it is 100 degrees outside, you might consider doing your end-of-summer camping trip in your living room. Pitch a tent, roll out the sleeping bags, set out lots of pillows, and gather your favorite snacks. You can share favorite memories from the summer, tell stories with finger shadows, play board games, and make funny noises.
Take a Mini Road Trip: Wrap up your summer with one last family adventure. A day trip to Paris Texas to see the Eiffel Tower is just one example of day trips that are low cost but memorable.  You can find adventures with a simple google search such as VacationIdeas.com or facebook groups such as Things to Do in Texas.
The way you wrap up your summer does not have be be elaborate, well-planned, or expensive. But I encourage you to slow down a bit and just enjoy the time you have left in the season. Helping your family reflect on the ways God has been present can be key to setting the tone as you transition into the fall and all that it brings.
If you would like more summer ideas, read: Pathway Through the Wilderness of Summer and download our free summer printable Bring the Adventurous Journey Home